I don't think I'm the first to feel like the United States is in a cold civil war. It feels like we are so at odds with each other that the relationships are irreparable. This conflict is being encouraged through the behavior of our "leaders" in order to hold on to their positions and enrich themselves. Meanwhile the behind-the-scenes power structure is controlled by corporations and ultra-rich donors.
Growing up I was taught a deep respect for this country and its institutions. Continuing to maintain that respect for the institutions of today very much feels like disrespecting those same institutions of yesterday. Though I understand that perhaps none of these epiphanies are new; perhaps these conflicts and power dynamics have existed in some way, shape, or form for most of American history.
Still, the dynamics of today, and my understanding of them, sure makes the Gettysburg Address hit different from when I last read it a year ago. (Emphasis below is mine.)
Four score and seven years ago our fathers brought forth on this continent, a new nation, conceived in Liberty, and dedicated to the proposition that all men are created equal.

Now we are engaged in a great civil war, testing whether that nation, or any nation so conceived and so dedicated, can long endure. We are met on a great battle-field of that war. We have come to dedicate a portion of that field, as a final resting place for those who here gave their lives that that nation might live. It is altogether fitting and proper that we should do this.

But, in a larger sense, we can not dedicate—we can not consecrate—we can not hallow—this ground. The brave men, living and dead, who struggled here, have consecrated it, far above our poor power to add or detract. The world will little note, nor long remember what we say here, but it can never forget what they did here. It is for us the living, rather, to be dedicated here to the unfinished work which they who fought here have thus far so nobly advanced. It is rather for us to be here dedicated to the great task remaining before us—that from these honored dead we take increased devotion to that cause for which they gave the last full measure of devotion—that we here highly resolve that these dead shall not have died in vain—that this nation, under God, shall have a new birth of freedom—and that government of the people, by the people, for the people, shall not perish from the earth.
As a people of this country still undertaking this grand experiment of democracy, it is advisable to take a lesson from this very painful civil war of our past. The whole speech, genius in its brevity, arrives at its ending declaring that it is in our hands to tend a government of the people, by the people, and for the people such that it will flourish for generations to come.
Our citizens have gotten complacent. We have expected the machinations of our politics alone to maintain high standards ad infinitum. We have compromised a human, moral need for honorable and just representation for all in order to get the things we want for ourselves. I'm not sure how we the people dig ourselves out of this hole. Maybe it's too late, but recovery can only start with acknowledging how deeply entrenched we are in the hole and recognizing who it is that is throwing dirt on us from above. We the people will then have to work together to climb out and push back the very destroyers we have enabled.
From the Blog
This month I wrote about:
Announcing
Aside from spending too many hours rebuilding my blog in HTML files, I also started another newsletter this past month! Shawn and I have started writing A Good Enough Newsletter. We don't really know where we're going with it, but sharing our goofy discoveries and silly words is a fun time!
Ephemera
I was fortunate to take my two brass-playing kids to see Canadian Brass. Such virtuosos! After browsing the merch table we realized we were standing next to the horn player. Our talk finished with a very motivating high five to my horn-playing daughter. W00T!
…
I don't believe in guilty pleasures…if you like something, like it.

– Dave Grohl
…
Wow, the original WWW logo was spectacular.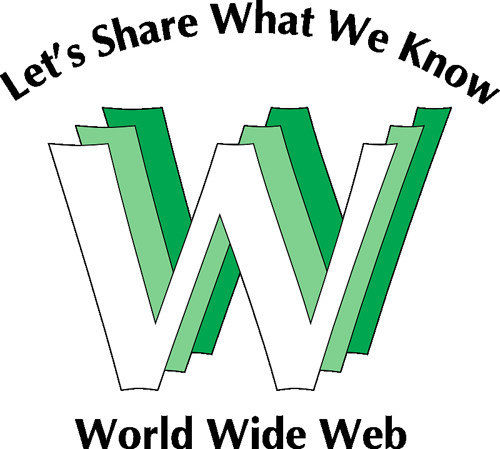 …
So now that I've moved my main blog off of Micro.blog, my theory is that I will feel more incentivized to use my microblog as a microblog, posting more small updates and random thoughts. I guess it makes sense that my first random thought is about having random thoughts? Random.
…
Holding court at the bedroom window. (I acquired COVID-19 three days before my daughter's high school graduation party.)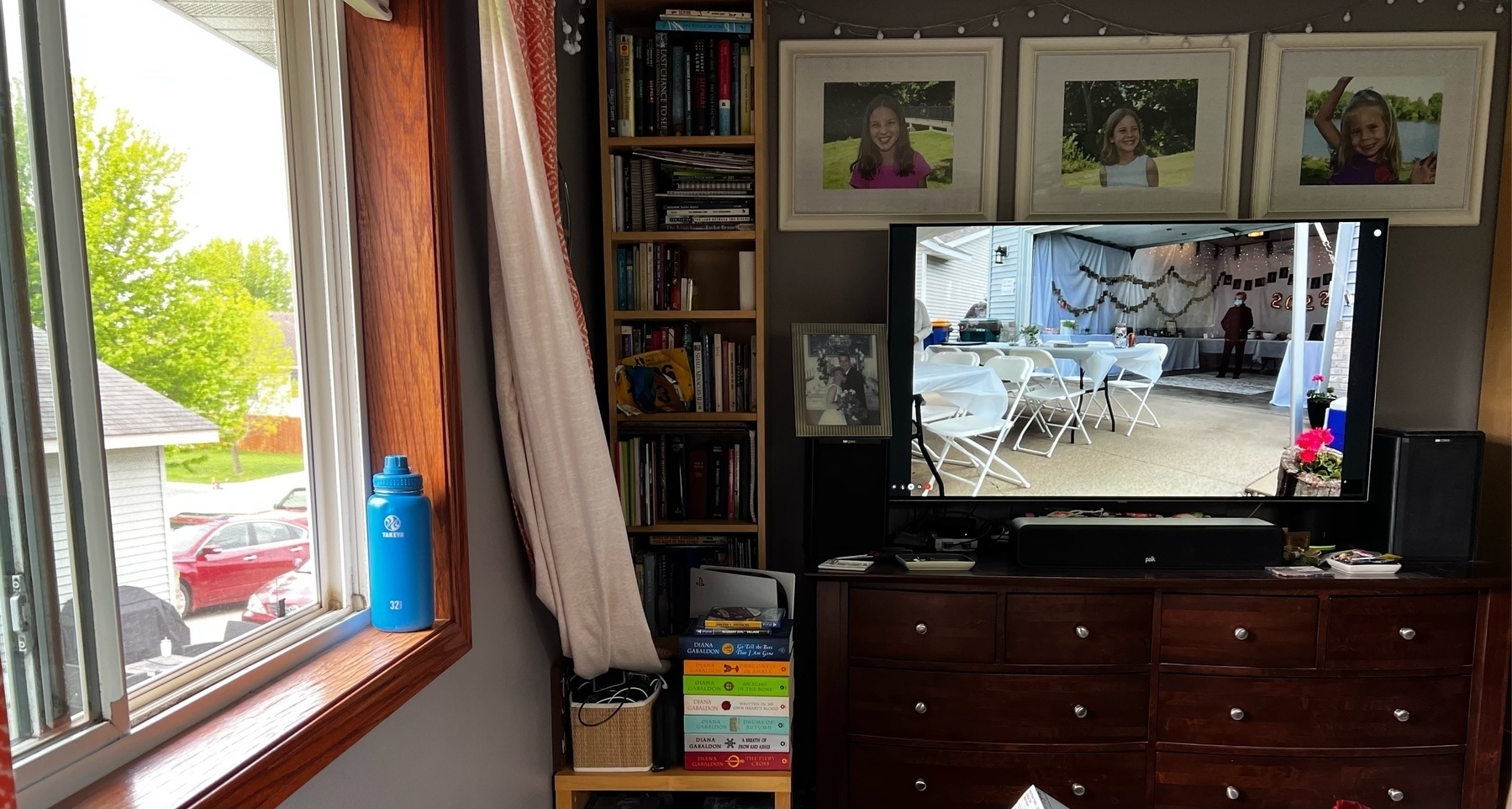 …
Some links I found interesting:
Click through for more ephemera.