My father played fastpitch softball until his forties. His final season was in the early nineties. As he says it today it was less that he wanted to be done to go golfing, but more that the manager was not his favorite. In any case, the game was no longer fun and it was time for him to transition to his next competitive endeavor. He'd go on to win numerous club championships golfing near-scratch. Now he is seventy-two, still golfing almost as well as he was twenty years ago.
I was only fourteen or fifteen at the time he stopped playing. I have lots of memories of attending softball games, but they are mostly of the wavy sort, as if they're in amongst the fog of a summer morning. From time to time I'll repeat these memories to my parents to see if they match reality, and surprisingly most of them check out.
Fastpitch softball in southwest Minnesota was a community event pulling involvement in from throughout the countryside. The county where we lived had around 11,000 residents, and by my count there were nine fastpitch teams. Over half of the population for the county was in my home town, which had two teams. The second-largest town of 1,100 residents also had two teams. From there every little town of 200 people had a team. In all cases these teams were also drawing from the surrounding rural area farmers.
Back then golf had not come to the fore Slowpitch softball was a thing these seasoned ballplayers joked about, if they even were aware of its existence at all. Townball has ruled Minnesota for decades. While townball was big in this region in the sixties and it returned in the aughts, fastpitch softball ruled the southwest corner of the state at the time. If you wanted to keep active and have some beers with friends during your summer, fastpitch softball was the way to go.
The skillsets ranged from former minor league baseball players to guys who had trouble throwing the ball in the direction that they were aiming. You had farmers rushing in from the field in May only to rush back out to continue planting soybeans until three in the morning. There were even youth teams from the region that won multiple national championships.
One of those kids ended up having a long career as a backup quarterback in the NFL. In those days, though, he was the youngest of three and overshadowed by his brother, who was the talk of the softball community. When Shane made his way to town from the northeast part of the county, hundreds of people came out to the game. The legend was that he threw a softball around eighty-five MPH. The fastpitch mound is at forty-three feet, versus baseball's sixty feet and six inches. This makes a softball pitch at that speed look the same as a baseball thrown between 110 and 120 MPH. The conversion charts that I've found seem to stop at seventy-five MPH, so I do wonder if his speed was more legend than reality. It was fast to my eye! Shane quarterbacked in college and played professional softball for many years. Nowadays he's coaching softball at the college level.
And yes, my dad hit a homerun off the NFL quarterback. I cannot remember if he was able to get around on one from Shane, though.
League games were generally two nights a week, and the team would also play a few tournaments each summer. When I was eight or nine my dad had an away game about thirty minutes from home. Games nights were fun! I would play with other kids at the game; my friends for the summer. This particular game didn't have a lot of kids in attendance. That was okay for me. Since my siblings were five and eight years older, and my younger sister was not yet born, I was good at making up my own entertainments.
It was not an uncommon sight to have pastures and fields right next to the softball diamonds. After all, most softball communities were tiny and the ball fields were naturally placed at the edges where the town transitioned to countryside. I approached the fencing of the nearby pasture to take a look at a cow munching on grass. We had cows on our farm, so I had some level comfort being around them. And a single cow, well, that certainly felt more like a companion than a concern.
The first thing to test in these situations was if the wire fencing around the pasture was electrified. None of us kids actually knew how to test the fence, so often one kid would dare another to give it a touch. It would be quite a jolt. Being alone, I had no one to challenge, and so I collected a couple sticks and a handful of grass to throw at the fence. Clearly I did not understand the path of electricity.
Feeling confident about my safety after this test and a visual inspection looking for barbs on the wire, I hopped through to meet my new friend in the pasture. The cow seemed to take a little more notice of me than cows usually do. These beasts were generally satisfied to continue eating and eating and eating no matter what silliness was going on around them, so discovering this inquisitive cow only made me more intrigued.
I began calling to the cow. Maybe a curious cow would come to me like a dog? "Here cow. Come on Moo-Moo. Come here. Come here." The cow made a few snorts and took a few sort of side-to-side steps, left then right. "Come on. Come on. Come here!" Some louder snorts. The cow even stamped a front hoof a couple times and scraped at the ground.
"Barry! Get over here right now! Get out of there!"
My mom has become pretty cautious over the years, but I was certainly given a lot of freedom as a kid. Having my freestyle life interrupted meant that there was probably a good reason for her to call me out of the field, so I complied quickish and without much complaint. Even at that age there was a small bit of awareness that I was trespassing where I shouldn't.
As I climbed back through the fence the cow had began trotting, or whatever a trot is called in cow parlance. It was trotting back and forth, all the while keeping its eye on me. Snorts and huffs continued.
"What are you thinking?! Do you know what that is?"
"Yeah, a cow. We have cows!"
"No, honey. Oh, no. That's a bull. And he's angry."
What an embarrassment for a supposed farm kid. Cows were everywhere in my life, but I did not have much experience with bulls. I still don't remember if we often had bulls on our farm, though I do know we had steers. I'm guessing our bulls were rare since I don't recall a lecture about staying away from the bull.
So I returned to the softball field, not fully realizing how much I must have scared my mom. I loved playing baseball, so I enjoyed watching softball. I paid attention when my imagination allowed a break from whatever games it invented. I tracked down foul balls to bring to the concession stand for a nickel. With fewer kids in attendance, I probably made a good haul that day. Richer in pocket and richer in experience.
From the Blog
That got a bit long, and I only wrote a couple blog posts this month, so instead of reprinting a blog post this month you get the links:
Announcing
Shawn and I have been working a little it on doevery.day. It's been a busy month with vacation and some family health issues, so not a whole lot has been accomplished. We did make some fun audio interactions when clicking your calendar, we worked on a system to follow people, and right now we're close to launching a system for cheering on your fellow streakers. All in all not bad!
We were featured on a podcast! It was interesting to listen to Jean's discussion about how she uses the site. That discussion begins about seventeen minutes in and it has some surprise discoveries. Listen to The Weekly Review now!
Ephemera
First fire of the year.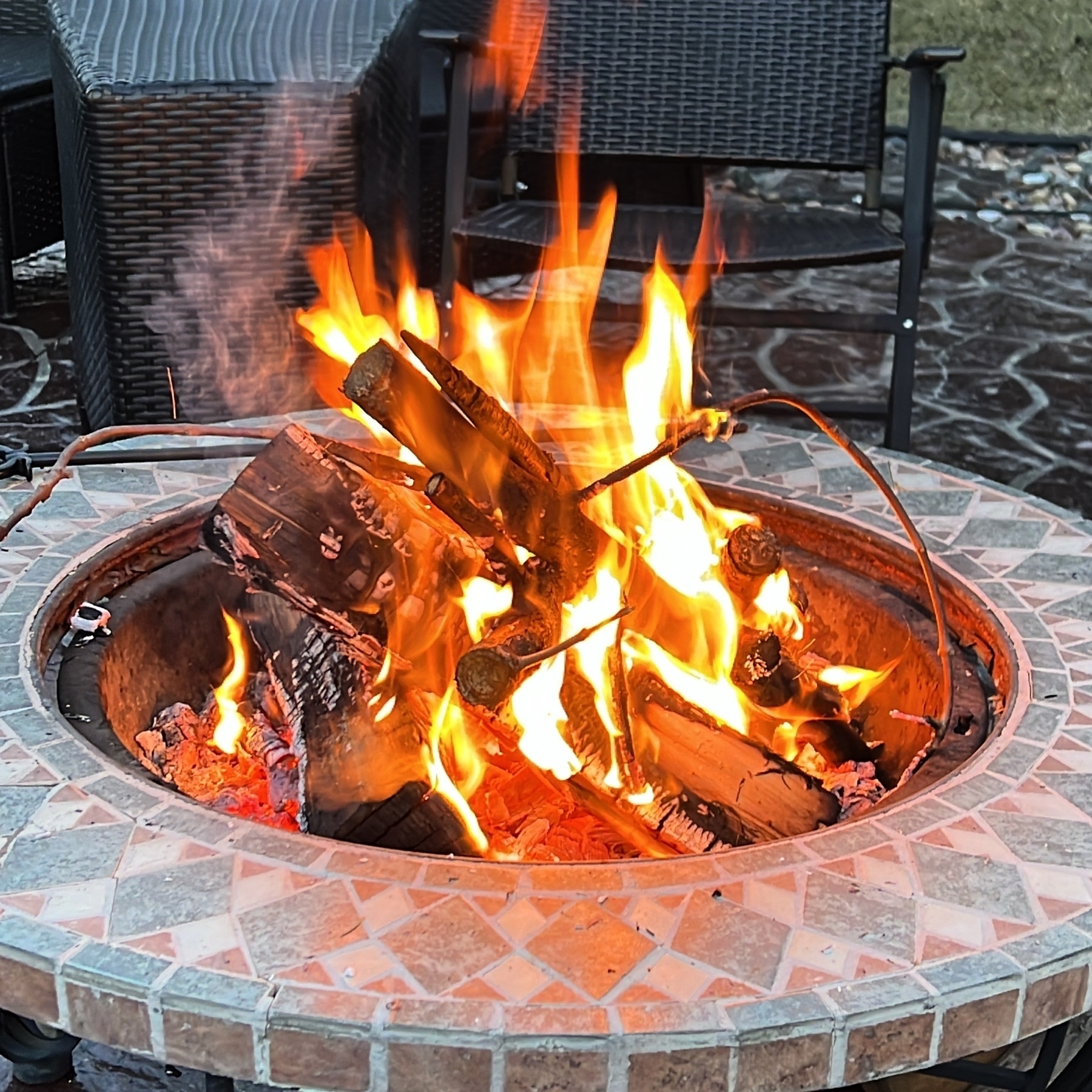 …
I think my least favorite response to reporting a bug to a company is "Here, look at our over-populated forum and see if someone is talking about it there. If not, create a new post."
…
🍿 The Batman (2022)
I went into this expecting a super hero movie. By the end I realized it was more of a crime movie. I would have enjoyed the movie more if I had that attitude while watching. There are some beautiful moments in this one.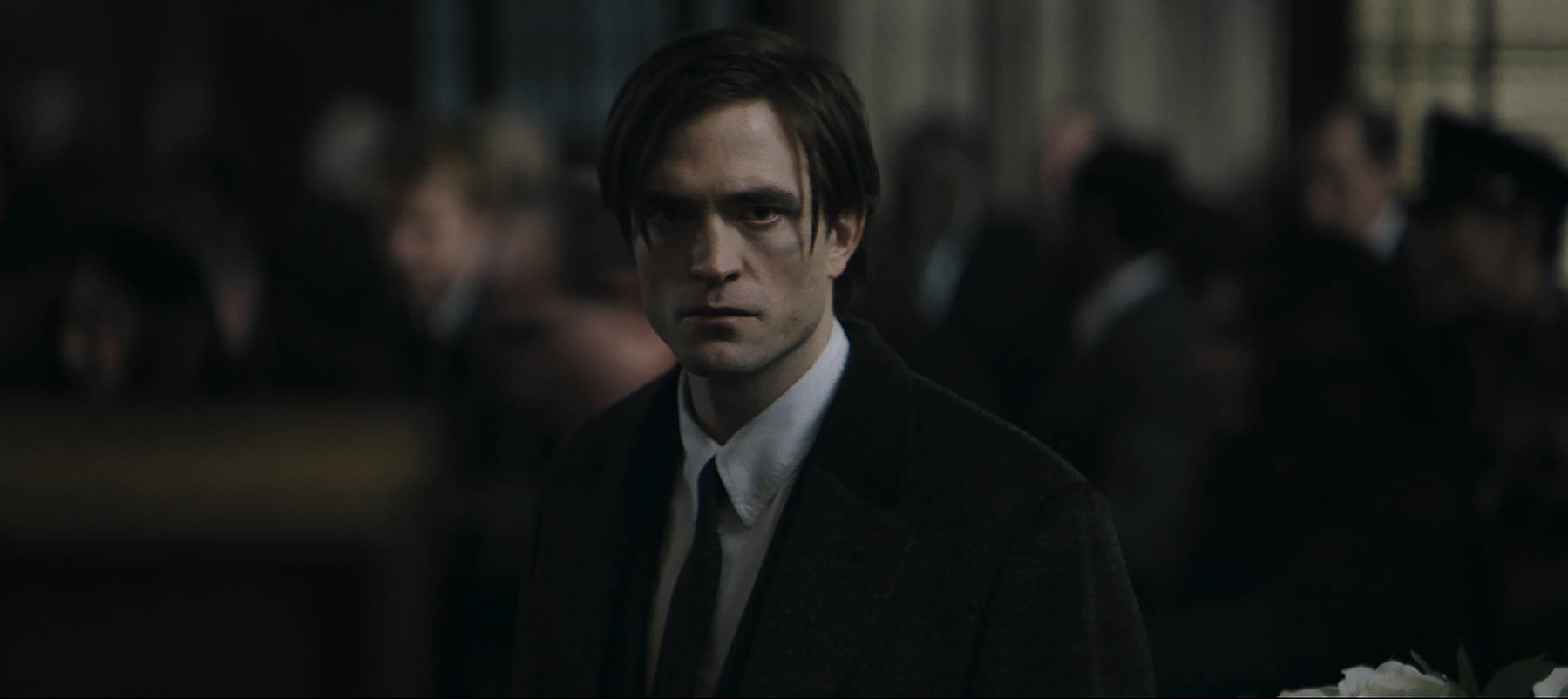 Home theater nerd aside: This movie is so dark (visually). Even in a good, average theater I was straining to see at times. 1) This would be spectacular on a reference setup and b) I feel like this is going to translate very poorly to streaming. Remember how the penultimate Game of Thrones episode was blasted for its terrible, blocky visuals in a mostly dark episode? I'm curious how HBO, or anyone else, is going to deliver a not-gross version of this via the reduced-bandwidth of streaming.
…
Some kids.
…
Some links I found interesting:
Click through for more ephemera.