dearest slushee sleuths!
on sounds and sound discourse #subcrit
this afternoon, I was listening to that recent album's 4hr44min closing track. coincidentally I started drafting this slushee after listening to the first 44min of it and realizing the drawn out violin (?) note was still playing in my earphones lolol s/o to the mediocre ambient music and ambient coffee shop noise that I don't like but like to send emails to smdh!
last wk, I was listening to another recent album with a friend—one of my faves of the year so far! I had taken one of the spoken word interludes about astrology and the artist's planet placements as glib but bestie insisted it was included earnestly. happy first quarter moon in gemini!! frankly, I refuse to believe them. it does not work if the artist means it like that!
if this artist did one of those track-by-track album guides, perhaps we'd know. I have mixed feelings about this recent genre of promo content. with music especially, having meanings and themes spelled out didactically sometimes ruins my fave part of learning to love a song: projecting my own narratives onto it ;)
there are artists who have become hostile to "bloggers" and there are artists who want to claim ownership of their work's narratives before others impose nonsense onto it (oops, at least I keep mine to myself). if you're the wrong (ok fine, uninformed) ~consumer~, the art actually doesn't speak for itself!
but for two recent choice albums that dropped w/ elaborate explainers, I'll keep my distance for now and discover the bangers' resonances on my own. if they won't/can't maintain the mystique, maybe I will!?
on the town
while out on a brisk evening last week, I saw for the first time all the buildings lit up in blue and yellow. a few weeks ago, I was biking to work from visiting a friend and zoomed by veselka, which had a line wrapped around the corner, as it was wont to pre-pandemic but lately...? I can offer no worthwhile analysis or commentary, just observations!
s/o to the not small subset of you who have shared moments w/ me in that old office building in that neighborhood! the same subset of you sleuths probably know about the industry symposium happening later this wk! my #talkinghead opening remarks for the keynote panel on thur eve... who gave me a soapbox??
I've been trying to come up w/ a few jokes about partying in pisces szn but I haven't found the right one :( which is such a shame because honestly, the parties have been consistently funny this month! my solar return? hilarious!
here's to one last pisces szn 2022 wknd! also, let's hope the wkday party I'm working later this wk lives up to its predecessors! getting paid to party, I mean, help other ppl party... send help!
have you been partying? alone? online? in the crosswalks between pitstops on a cool night? send me ur pisces szn party takes! also, longer party reports from me forthcoming ;3
but for now, no big notes on this pisces szn, just feelings, all over the faacking place, lol how r urs? I'm just being polite, please only send me memes and jokes and ur fave quotes from this slushee, as per usual!!
💗bn
ps. for the latest #bennyboosbookclub, I wrote about... Hanya Yanagihara! and as teased in last month's slushee, more thoughts on ~trauma narratives~ ... oops + more bbbc soon ;)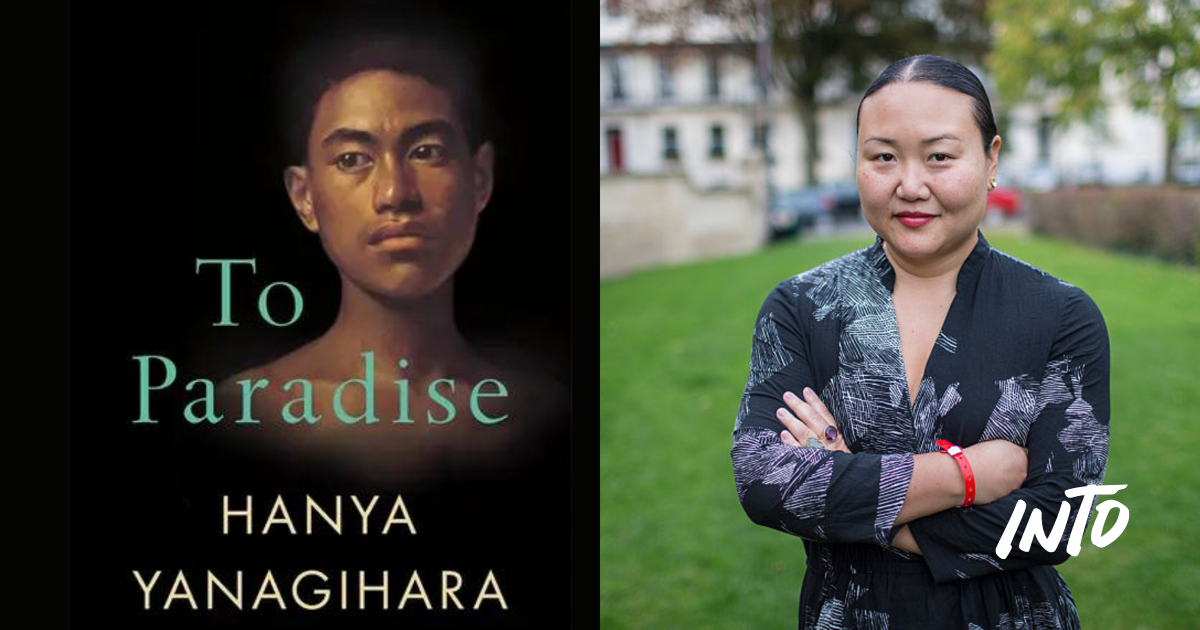 "To Paradise" Isn't About Gay Suffering: It's About Daddy Issues, Disability, and Homonationalism – INTO
Plus, Benedict addresses the limits of the trauma plot framework…