---
---
Maybe scholars and collectors of manuscripts are afflicted by an ungentle madness:
Frederic Madden had his own neuroses. He maintained a lifelong rivalry of near-deranged intensity with Anthony Panizzi, the British Museum's keeper of printed books and later principal librarian. Their print vs manuscript turf war curdled into a petty feud; Panizzi spent years (unsuccessfully) campaigning to get Madden's dog, Fido, banned from the museum grounds. These are, it is fair to say, difficult characters. Moreover, for people who supposedly cherish manuscripts, they often don't treat them very well. Robert Cotton, the Elizabethan antiquarian whose manuscript collection formed the nucleus of what would later become the British Library, whiled away his evenings cutting up and rebinding fragments of eighth-century Anglo-Saxon books, according to his own aesthetic whims. In 1880 all five extant copies of Jordanes's Getica, a sixth-century history of the Goths, were destroyed by a fire in the cluttered study of the great classicist Theodor Mommsen, who had borrowed them from various institutional libraries and taken them home on the train.
Borrowing invaluable manuscripts, taking them home on the train, scattering them about the study — as one does. (My description above pays tribute to Nicholas Basbane's lovely meditation on book-collecting, A Gentle Madness.)
---
The Guardian: "When Truss recalls schoolmates shouting 'saw your mum in Tesco's dressed as a banana again', other 70s children of free-thinking parents may understand her seeming obliviousness to criticism a little better. You don't grow up with a banana-clad mother, I suspect, without developing a certain sturdiness." Dressing as a banana at the grocery store — as one does.
---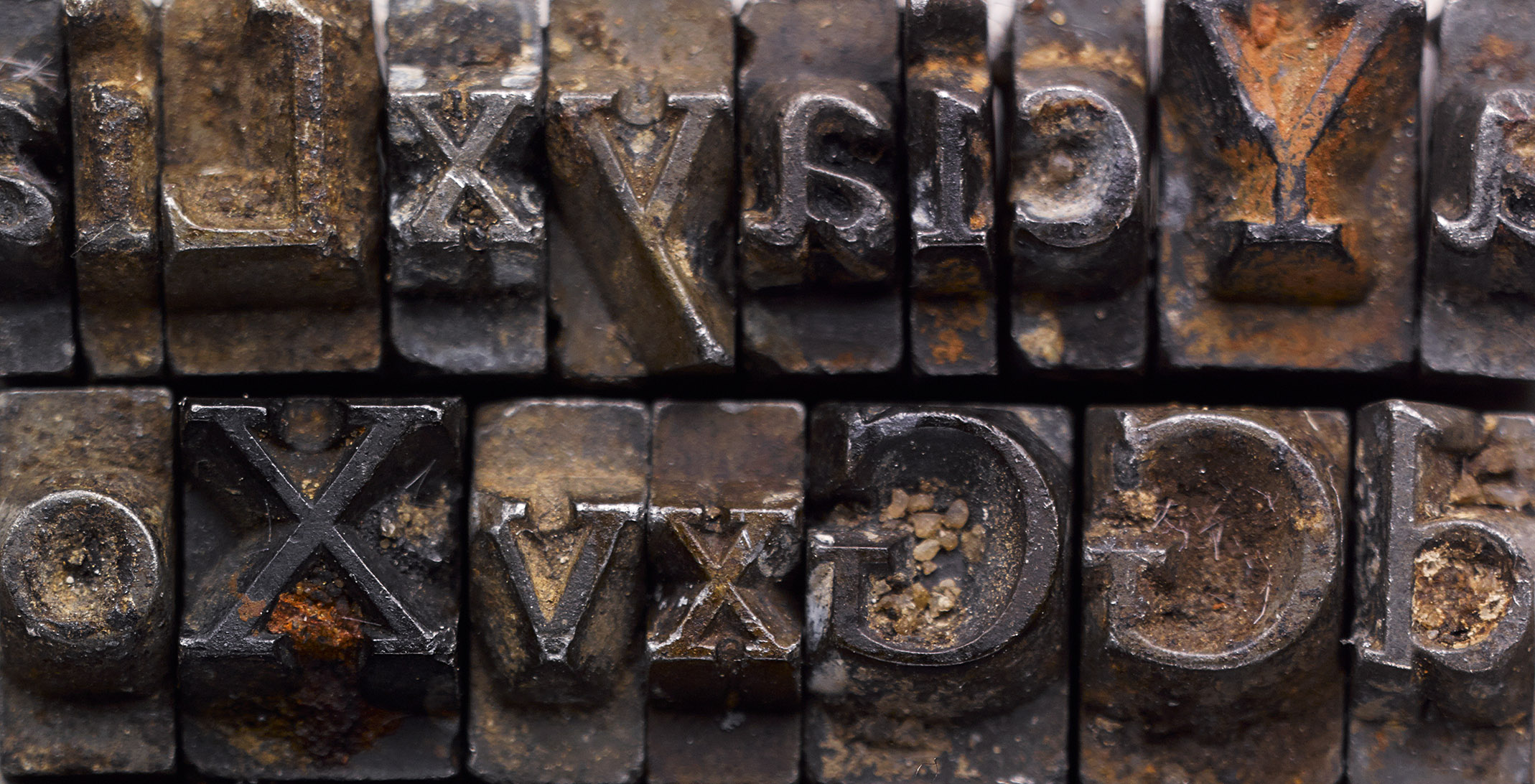 I am very excited about this ongoing renewal of the Doves Type, which I think an exceptionally beautiful typeface — it was used to make the gorgeous Doves Press Bible. It also has a curious history: The Doves Press was founded by a man named T. J. Cobden-Sanderson, who later invited one Emery Walker to become his partner. But they had a bitter parting of the ways — you will recall the mention above of the Madden-Panizzi rivalry — and Cobden-Sanderson could not bear the thought that the type would (as their legal agreement stipulated) pass to Walker when their partnership was formally dissolved.
As he wrote in his journal for the year 1916:
31st August, 12 midnight. The Doves Press type was designed after that of Jensen; this evening I began its destruction. I threw three pages into the Thames from Hammersmith Bridge. I had gone for a stroll on the Mall, when it occurred to me that it was a suitable night and time; so I went indoors, and taking first one page and then two, succeeded in destroying three. I will now go on till I have destroyed the whole of it.
By "page" here he does not mean a piece of paper, but rather a portion of the metal type itself. At the end of October Cobden-Sanderson writes of his plan again, but, strangely, as though the idea is a brand new one – did he forget what he had done in August?
Evening. This evening I have done an extraordinary thing, which may have consequences. My object here is not only to record the fact, but my attitude to the fact. I do not mind. I rather like the idea of the discovery. I shall not attempt to hide it up if I am discovered, but shall own up and explain the object I had in view, "to dedicate the type." And if I am foolish, well, what can be more foolish than the whole world? My folly is of a light kind, and inexplicable by common sense, and my soul, soaring with my object, is at peace and calm, though in the actual achievement I may be thwarted.
How "thwarted"? Alas, an unanticipated difficulty has presented itself:
I went out at sundown to "bequeath" a page of type to the "bed of the river" - but it alighted, not on the bed of the river, but on a ledge of the far pier of the bridge, and is there now. The tide is ebbing, and there it will remain all the night. Will the flow of the tide lift it off? I doubt it. But there it is, and now out of my reach. I aimed, and missed the bed. My idea was magnificent; the act ridiculous.
He tries to forget about his misfortune, but can't. A few days later: "But by whom else might they not be seen — two conspicuous white spots on the bridge approached by water, captured and examined? And then! Type, the Doves type, the Doves Press, ME!"
But he recovers his courage and continues, night after night, to carry type to the bridge and throw it into the river. His ongoing problem is to figure out how to carry a significant quantity of type without being noticed. Eventually he decides that
the best device of all, though odd looking and conspicuous (my eye on the police) is a square wooden box with a sliding lid, used for keeping finishing tools in. This I have swathed round with tape, so as to carry it like a portmanteau, and fill with type to the brim and carry openly in my hand. Arrived at the bridge I cross to the other side, take a stealthy look round, and, if no one is in sight, I heave up the box to the parapet, release the sliding lid, and let the type fall sheer into the river — the work of a moment. Hitherto I have escaped detection, but in the vista of coming nights I see innumerable possibilities lurking in dark corners, and it will be a miracle if I escape them all.
He does of course escape, because he's not nearly as conspicuous as he thinks he is. He disposes of all the type in … one hundred and seventy visits to the bridge. But some of the type was eventually recovered — thus the photo at the top of this section.
---