---
I got my second vaccination shot the other day, for which I am immensely grateful -- but wow have I been hammered by my body's reaction to it. I wanted to add more to this issue than I have here, but I think I had best send this off as is and go back to bed.
---
Craig Mod is an American writer/programmer/photographer who lives in Japan, and is fascinated by the distinctively Japanese coffeeshop/cafe called kissa. They're sort of dying out now, thanks to Starbucks and the like, so Mod visited pretty much every kissa he could find and wrote a book about them. All kissa serve coffee and most of them serve "pizza toast" to eat as you drink your coffee.
Now Mod has made a mesmerizing five-minute film about a rainy morning in a kissa in suburban Tokyo. This is the best thing since we got to watch Monty Don feeding his chickens -- and that film has, criminally, been made private.
---
Dr. Johnson's Dictionary is now fully online. When Johnson completed the dictionary, in 1755, that long-hoped-for conclusion came an a particularly dark period of his life, and in writing the last paragraph of his Preface he did not scruple to say so:
In this work, when it shall be found that much is omitted, let it not be forgotten that much likewise is performed; and though no book was ever spared out of tenderness to the authour, and the world is little solicitous to know whence proceeded the faults of that which it condemns; yet it may gratify curiosity to inform it, that the English Dictionary was written with little assistance of the learned, and without any patronage of the great; not in the soft obscurities of retirement, or under the shelter of academick bowers, but amidst inconvenience and distraction, in sickness and in sorrow: and it may repress the triumph of malignant criticism to observe, that if our language is not here fully displayed, I have only failed in an attempt which no human powers have hitherto completed. If the lexicons of ancient tongues, now immutably fixed, and comprised in a few volumes, be yet, after the toil of successive ages, inadequate and delusive; if the aggregated knowledge, and co-operating diligence of the Italian academicians, did not secure them from the censure of Beni; if the embodied criticks of France, when fifty years had been spent upon their work, were obliged to change its oeconomy, and give their second edition another form, I may surely be contented without the praise of perfection, which, if I could obtain, in this gloom of solitude, what would it avail me? I have protracted my work till most of those whom I wished to please, have sunk into the grave, and success and miscarriage are empty sounds: I therefore dismiss it with frigid tranquillity, having little to fear or hope from censure or from praise.
Chilling, and powerful, and eloquent. Many years ago I wrote an essay about Dr. Johnson's Dictionary and related adventures in lexicography: You may read it here. It's also a tribute to paper dictionaries, codex dictionaries, which I abidingly love.
---
The restoration of the Cathedral of Notre Dame, Paris.
---
Wilf Davies, a Welsh farmer, tells us about his eating habits:
I have a routine, just like nature. That extends to what I eat. I've had the same supper for 10 years, even on Christmas Day: two pieces of fish, one big onion, an egg, baked beans and a few biscuits at the end. For lunch I have a pear, an orange and four sandwiches with paste. But I allow myself a bit more variety; I'll sometimes have soup if it's cold.

When I go to the supermarket, I know exactly what I want. I'm not interested in other food. I've never had Chinese, Indian, French food. Why change? I've already found the food I love. It would be a job to alter me. My uncle, a bachelor and farmer like me, had the same food for every meal. He had bread, butter, cheese and tea for breakfast, lunch and dinner (although he would bring out the jam for visitors).

Whether it's Easter Day or Christmas Day, being a farmer means every day is the same. The animals still need to be fed. Feeding the sheep and seeing how happy they are makes me happy, too. They never ask for anything different for supper.

People might think I'm not experiencing new things, but I think the secret to a good life is to enjoy your work.
Mr. Davies says that if he could go anywhere in the world, it would be to see the Great Wall of China. "The amount of work that went into building it is unbelievable. I've been a stonemason; I understand the ingenuity involved."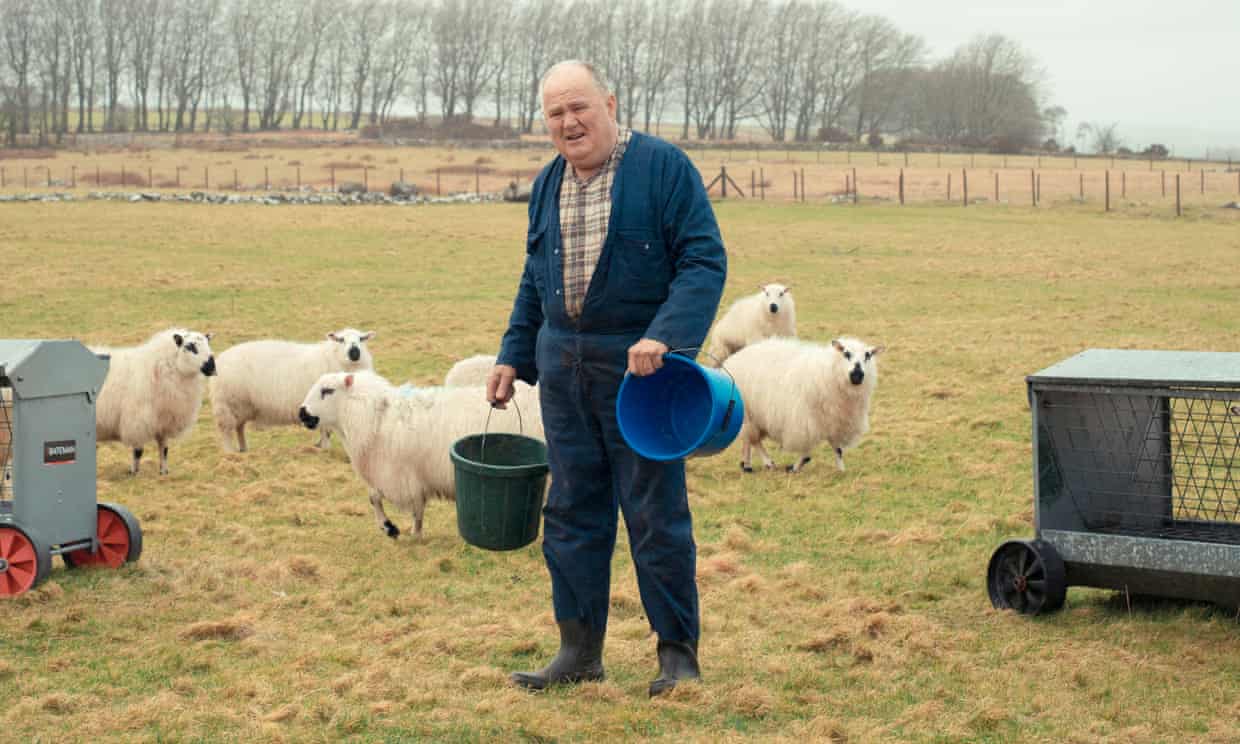 ---