Hi Y'all!
I hope your December is going well. It's hard to believe we're almost halfway through the month already and that 2021 is wrapping up!
Just WOW!
This year felt like it moved at warp-speed compared to the snail-slow-pace of 2020.
I'm looking forward to 2022. I can feel the mojo, energy, and inspiration to write returning to my veins. It feels hella good.
Reading other writers and communicating with writing peers ALWAYS energizes me.
So, it's no wonder I LOVED listening to Lindsay Rae Brown's new podcast, Self Respectless. She's funny. The pod is explicit. And, only about 20 minutes long. Perfect for my attention span. If you like to laugh, enjoy raspy voices, and silly outros, this one's definitely for you!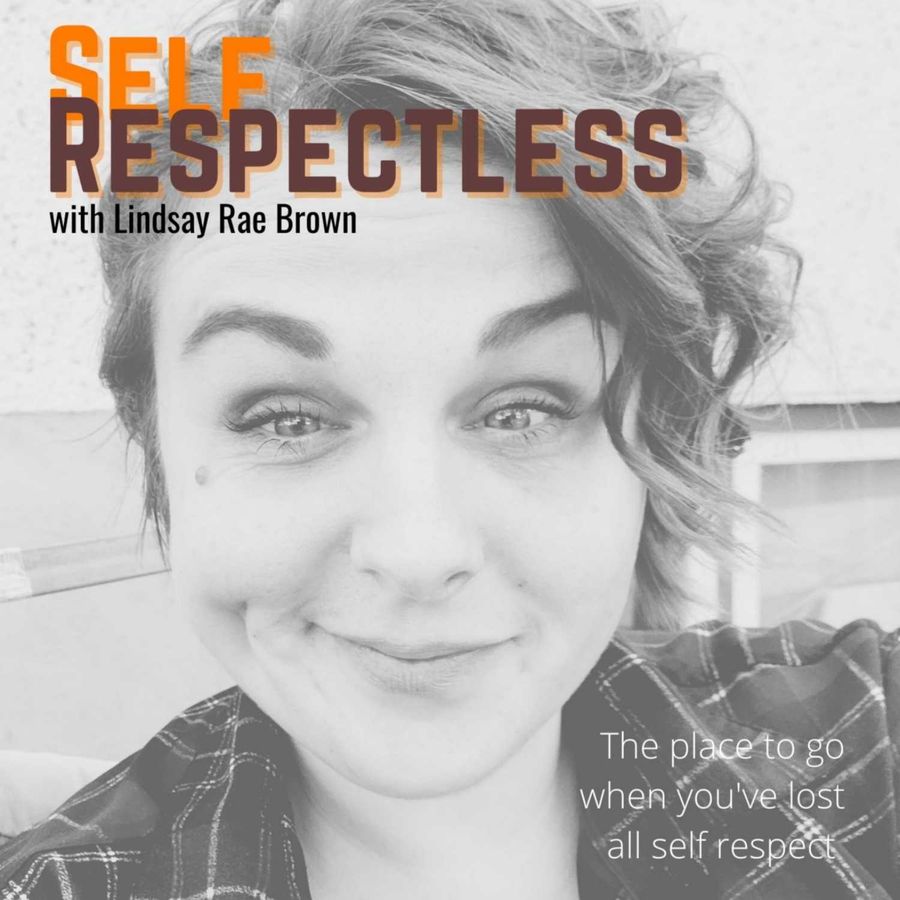 Self Respectless | RSS.com Podcasting
Do you find yourself endlessly worrying about the word vomit that might come spewing out of your piehole at any given moment? Can you be found awake at 3 a.m. thinking about that time you accidently called your college professor "Daddy" during class? This was very weird because you've never even called your own dad Daddy. Are you forever on the lookout for potentially embarrassing situations to avoid, because if there is humiliation to be had, you will most certainly find it? If you answered yes to any of these questions then Lindsay Rae Brown's Self Respectless podcast is for you! Lindsay Brown has been writing humourous stories online for many years. Now she's bringing her bag of awkwardness ear-side for your listening enjoyment. From stories about growing up in rural Alberta to owning and operating a small business, the stories are plentiful and if they don't make you laugh they will at least make you cringe and wonder why you started listening to this thing in the first place.
What's in store for my writing in the new year?
Well...I'm still working on the memoir--it's a beast and I will finish it. :D

I'm testing out a Question of the Week article.
Questions can be emailed to aimee@gramblin.com, tweeted, or dropped on any of my articles.
My blogosphere in 2022--well, I hope it brings tons more readers to my blog! From March 2020 to the present, I've garnered almost 3,000 readers. If you'd've told me that in February 2020, I would've laughed in your face and gone back to bed.
Life is funny that way.
Is there anything you'd like to read more about from me? Please do let me know.
---
On Writing and Contests
Not much to report here. I've taken a little break from entering contests. I did find out this week that the first chapter of my memoir didn't advance to the finals in a contest. However, it scored 13 out of 15 points and I'm pretty pleased with that.
If you find any interesting writing contests, please let me know. I'll try to include them in this section.
---
A Selection From Aimée's Article Arsenal | Free Links
While December and January are full of festivities and fun for some people, others struggle with loneliness, depression, and seasonal affective disorder.

I'm including articles here that I hope will inspire, nurture, and comfort.
We highly sensitive people, empaths, and people with high emotional intelligence can get our core need filled by communing with nature. Nature is accessible 24 hours a day, 7 days a week. Nature is our perpetual friend.
The Empath's Guide to Refueling an Empty Energy Reservoir | by Aimée Gramblin | Age of Empathy | Medium
Nature is our perpetual friend
---
When I have second thoughts about including in my memoir my overnight stay in the mental psych wing of the hospital in college to protect me from committing suicide, I know mental illness disorders are not completely destigmatized yet.
Mental Illness Needs a New Name | Age of Empathy
Let's normalize mental illness
---
When we all take a break from screen time — be that play or work — and go outside to jump in a pile of crisp autumn leaves our brains find comfort in something familiar and fun.
How to Navigate Seasonal Energy Depletion | by Aimée Gramblin | Live Your Life On Purpose | Medium
Transitioning from summer to fall
---
Before we can add the pampering and fun parts of self-care to our lives, we need to make sure we are taking care of our mental health self-care. This is not a term I'm seeing commonly used — I believe mental health self-care is prioritizing mental health care.
Create Your Own SOS Mental Health Toolkit | Invisible Illness
Start here
---
New Nature-Intuited Meditation Series
This links to both the written meditations and the SoundCloud recordings I created. The meditations are only a few minutes long and may be one way to practice self-nurturing when you could use a little extra love.
Over the next few months, The Daily Cuppa is graciously publishing a nature-intuited meditation series that I basically channeled in 2020 while writing my memoir. This story has links to all of the… - The Daily Cuppa - Medium
This story has links to all of the SoundCloud recordings to the meditations.
---
Books! Books! Books!

Gift Ideas--Books Written by Independent Creatives
Becoming a public figure in writing and blogging has afforded me the opportunity to read creative, thought-provoking, funny, beautiful, evocative work from independent writers I probably wouldn't have found otherwise.
The below books are written by creatives I found through blogging on Medium.
They'd make great holiday gifts for yourself, friends, or family.
The books I'm listing below are ones I've read and recommend. Some of the authors are quite prolific. I'm linking to Goodreads so you can peruse their complete catalogs.
Fiction
Children of the Folded Valley by Simon Dillon
Apocalyptic sci-fi with a high creepiness factor and interesting character development.
Memoir
The Sky Isn't Visible from Here by Felicia C. Sullivan
Introspective, tender memoir.
Petals of Rain: A Mother's Memoir by Rica Keenum
A deep dive into family, pain, and love.

Humor
Signs My Toddler Has a Drinking Problem by Sarah Paris
Satire, slice-of-life, and embarrassing situations turned around and upside down to elicit lol moments of genuine awe, empathy, and sympathy.

Poetry
From the Womb of Gentleness by Bingz Huang
Beautiful, comforting words of wisdom and gentleness help anxious minds settle into comfort and love.

Tiny Poems From the Pandemic by Lucy Dan
Bite-sized, easily digestible poems. Small poems bring big wonder.
Self-Help
Empower Your Life With Gentleness by Bingz Huang
A book that helps us treat ourselves with gentleness, kindness, and compassion. When we find these traits within ourselves--for ourselves--there's an outward impact experienced through compassionate communication.
---
Happy Reading and Writing!
Aimée
---
Twitter: https://twitter.com/AimeeGramblin
IG: https://www.instagram.com/aimeegramblin/
Email: aimee@gramblin.com
Facebook: https://www.facebook.com/aimeegramblinwriter
Medium: https://aimeegramblin.medium.com/