Hello everyone!
I hope you are having good holidays!
My nephews (7 and 11) are staying with me and my family for a few days and these are easily the best days of 2020 for me. It has been over four years since I last met them in person. Even though it has been long since we met and the younger nephew was only 3 at that time, the love they have for me now makes me really happy. It feels like we have been meeting every day for the past four years.
My initial plan was to teach them something fun. They ended up teaching me something new. I'm not big into gaming. I play FIFA occasionally and that's about it. Since PUBG is banned in India, most of the kids apparently are playing this game called "Free Fire". My nephews asked me if I wanted to play with them and I couldn't miss the opportunity to bond with them.
They set me up with an account and they gave me the quick basics of the game. Once we started playing, I knew immediately that I was terrible at this game. We were in a team and I was losing every game and in doing so, losing points and ranks for my nephews. If it was me or any other adult on the other side, they would get frustrated real quick. My nephews were extremely patient with me. They taught me each and everything about the game and some tricks as well.
It is fascinating to watch how good they are with the game but even more impressive is their patience when teaching me. They made me feel completely comfortable when making mistakes. I've been thinking about this for the past few days to learn how to teach better.
What's new
I'm working on changing some information consuming habits. While working on it, I got an idea for an app. As things are with side projects, I'm having a hard time coming up with a name. Luckily that also means I will not be registering a domain now. I'm calling the project as "Project ED" for now. I will explain more about the project soon and since you are subscribed to this newsletter, you will get free private beta access when it is ready.
Interesting links
Monzo is an online bank and this is their writing guide. With practical examples, it shows how much fluff we can cut in our daily communications (be it messages or email).
This is in the same tone as the first link but this is from Amazon. This works really well for convincing a person or a team to take a certain action (or not to).
Johan Cryuff's Autobiography - My Turn
I'm currently reading the autobiography of Johan Cryuff, who is one of the best players and footballing minds ever. He talks about the core principles that is also part of his foundation. What I find interesting about this is where he ranks technical ability and tactics. I think this applies to most vocations.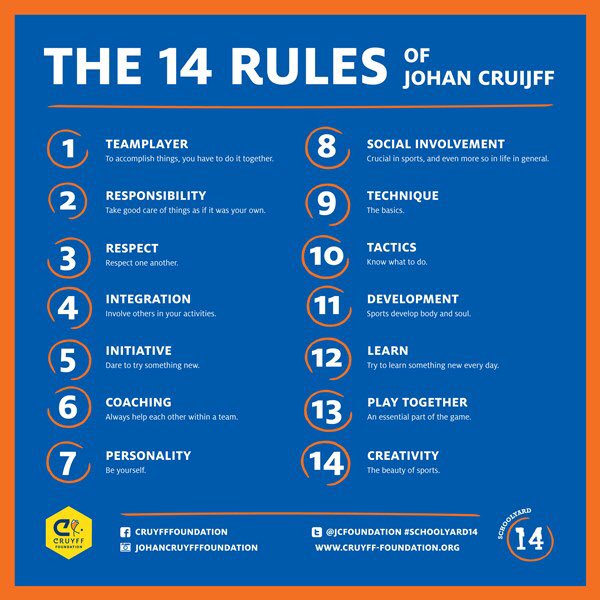 An AI judges your Spotify and makes fun of you while doing so.
Any list (especially one that has three digit number of tips) will have things we agree with and things we don't. This one is no different. Nevertheless, a good read. Take what sounds good for you and discard the rest.
If you are struggling to find ideas for tweets, this is a good one. Keep in mind that most of these prompts have been done so many times, especially in the "Tech/Indie Hackers/VC Twitter".
That's it! This is the first issue. I hope you enjoyed it. Please feel free to reply to this email to reach out to me. If you haven't subscribed to this newsletter, I will happy if you do. If you like this, please share it with your friends. And finally, you can follow me on Twitter here: @Ramkarthik
Have a great week!
Karthik