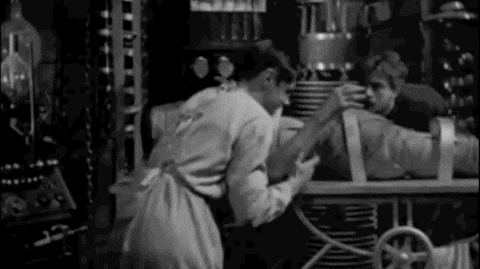 Yes, I'm still around. I apologize for not writing sooner and I will not make any excuses of being crazy busy. Now that things have settled down, I hope to be more timely. I hope everyone is having a great summer so far and it was nice meeting up with the Texas GEAR UP team at the End of the Grant Celebration last month.
I'm aware that I did drop some hints about a seminal moment in mindset research but I wasn't just teasing. Things got a bit delayed and we'll be ready to share the news soon as we put the final touches on our press release and await the lifting of the embargo. I promise that my next email will be solely dedicated to this news.
But in the meantime, let me share some college readiness news stories and research that I've continued to collect over the past few months.
---
I've been fortunate to work with the brightest minds in the field of mindset research and if you've been wondering what's the state of the Implicit Theories of Intelligence research aka Growth vs. Fixed mindsets today, this article titled Mindset: A View from Two Eras by Carol Dweck and one of my colleagues, David Yeager should bring you up to speed. David mentions the national study that I'm working on with the rest of my colleagues. Here is the full PDF.
---
We're made to believe that private schools are much better than public schools but those aware of selection bias and social capital know that to be not true.
University of Virginia researchers who looked at data from more than 1,000 students found that all of the advantages supposedly conferred by private education evaporate when socio-demographic characteristics are factored in. There was also no evidence found to suggest that low-income children or children enrolled in urban schools benefit more from private school enrollment.
So why all the love for private schools? Maybe, just maybe it could it be for other reasons than quality of education, right?
---
Two economists from University of Michigan try to unpack why there has been a steady decline of non-college-educated men in the labor market. They say
"This is really quite a complex phenomenon, and even though it started 50 years ago, we still don't fully understand it," But they also add that, "one thing is abundantly clear: Each of these trends is amplified by the lack of a college degree"
---
Teachers who find their kids' ideas fascinating are just better teachers than teachers who find the subject matter fascinating. Not the focus. It's about what you find in others and not about yourself. You get better at what you do when you're clear about your mission and the people that you're working for.
---
Using a random sampling technique, the researchers identified a group of 13 community college students (6 females, 7 males; 12 students of color) and performed in-depth interviews with these students to learn of their preferences when receiving an informative text message from their institution, such as the time of day, day of the week, and frequency of the text messaging service. Researchers also explored student preferences related to specific syntactic, semantic, and technologic elements of the text message itself. These elements include subject positionality, embedding of hyperlinks, and usage of emojis and slang.
My wife wrote another article (currently under review) with the co-author of the above paper on texting interventions at Austin Community College. With focus on college advising via texts, their findings have been insightful and in some cases, counterintuitive. More on that when it is published.
---
Finally, when I first learned of how public education was funded in the U.S., I was surprised no one was talking more about the vast inequities it creates. A new report suggests:
On average, states added another $6,900 per student to white districts and almost $7,200 per student in nonwhite districts. But the overall gap in state and local funding was $23 billion. White districts, on average, had more than $2,000 more in funding per student than nonwhite districts.
Next time you blame public schools, remember not all public schools are the same and more often than not, its beyond their control. Also, remember to look beyond using averages as a comparative measure.
---
On the personal front, we took 9 days off in early June to explore Yellowstone and Grand Teton National Parks. We were literally off the Internet grid with no email or cell phone connectivity (thanks AT&T) but it was great to get away. We spent the days hiking more than 50 miles, watching wildlife like bison, grizzly and black bears, foxes, and elk, and feasting our eyes on America's greatest treasures that exist in terms of wilderness and the outdoors (preserve it for crissakes!). Here are couple of photos but you can always visit my custom-built version of Instagram.
---
Thank you for reading. I promise to be in touch a lot sooner. I'm using a more privacy-focused newsletter service now to safeguard my (and yours) data. I'm still kicking the tires in the back here so excuse the odd (unlikely though) repeat email.
Hit reply to tell me what you're doing over the summer or just to say hi. Don't be a stranger.