Hullo.
Fatey
Judgey
Kicky
Signy
Covery
Links
Byyyyeeee!!!
---
Immortal X-men is back with issue 3. This one is probably my personal favourite so far, and perhaps of all the ones I've written. It's the Destiny viewpoint, and is where I go deep into Irene Adler. Being the third issue being released in the series, continuing the quiet dance with Hickman, it's very much the equivalent of the Moira issue from HoxPoX. It's not as seismic as that, but it certainly has a little of the mood – a look at a woman's unusual power set and autobiography, viewed across a long period of time. Destiny is one of my leads, and this is where we move her from mystery across the table to something else.
Hope you like it, anyway. Lucas does a LOT here.
Here's how the issue starts...
...and you can read of the preview here. You can buy from shops or digitally.
---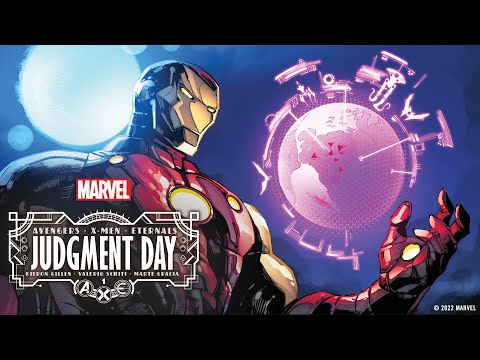 As it's been a few weeks, a bunch of Judgment Day stuff and solicits have dropped, and we're definitely deep in the Marketing Cycle. Let's just link to the final launch trailer, which is a lot of fun. Having worked primarily in silent mediums, it's a lot of fun hearing voice-actors do my dialogue, and it's a great showcase for what Valerio and Martre are doing.
Out July 20th.
---
I'm only going and doing a signing, like it was any year prior to 2020.
To celebrate the launch of Judgment Day #1, Forbidden Planet London has me coming in on Saturday 26th of July between 1 and 2pm. Come say Hi and let me scrawl on your books.
---
I haven't done an newsletter since the DIE Kickstarter ended. It ended well. We raised £523,904 (which by my math is officially "a shitload") We hit all our stretch goals, so there's lots of bestiary entries, art pieces and pay rises for our contractors. Most relevantly to a crossover comics/RPG audience, Stephanie and I are doing a new 6 page introduction comic for the book, which was always part of the vision in my head, so I'm really excited we're able to make it real. Thank you!
If you missed it, I stress, the book will be available for retailers and direct from RRD, and they'll be a pre-order too. I'll include details in the newsletter when the details are available.
We're busy pulling everything together, with the Stretch Goal text and art arriving (spoilers: they're amazing.)
One bit of art arriving had this filename.
Blushing emoji!
Also, there was a bunch of fun press towards the back end of the campaign, so if you're interested in reading more about DIE...
---
I don't normally plug variants here, primarily as there's so many in the world that it would exhaust me to do so, and I am famously lazy. However, Boom are doing an edition of the first six issue of Once & Future, with a set of covers of coves by Raul Allen. I love these. Available in August – details here.
---
---
It's been a few weeks, as I've been on holiday and working really hard. No, that isn't a contradiction.
A group of vaguely comic assorted friends and I have a tradition of going away on a sort of break. Normally it's a weekend – this time it was a week, and in Tenby. It was booked for 2020, but for some reason it was cancelled, and pushed back a year. And then it was cancelled again in 2021, for another reason that slips my mind. Anyway it was on this time, but the timing was set literally years in advice, and came at a terrible time.
For a while, I was optimistic – I looked like able to get ahead of all the artists I needed to before going off. But then the DIE Manuscript had to have a pass on its back half, which basically meant that I was working full days for six days in seven in Tenby, often while literally staring my friends get in and out of a Jacuzzi. Still – there was a few hours in the evening, and even working in the context of friends was refreshing.
Also, there was the simple fact of travel. The first time we went any distance with Iris, which was an experiment that could have gone very badly, and went about as well as we could hope for. Staying with two friends on the way up and another on the way back leaves us just feeling a lot more competent than we did before. We can make it work when in a space other than the one at home. This is freeing, and a freedom we plan to use when all this calms down.
And it's in the process of doing exactly that. The Manuscript may have took the week, but it's done and I think the work really has improved the final books. There's bits and pieces for me to do – a couple of sets of persona questions, perhaps this short scenario I've nearly got done – but really, it's all in RRD's hands now. Over in the comic world, I'm back in the handing-in-half-scripts position I was decrying last time, due to a few books needing pages earlier than I expected, but the one I'm writing now (Immortal 9) is going to be handed in complete. Then I circle back to finish the three I have in progress, and I return to my usual, more regular schedule... and then slow down to one and a bit books a month in two months time. I won't know what to do with myself.
(Immortal 9 really does need to be handed in one go. It's not an issue which breaks into component elements well, and is so internally complicated you need it to be all in front of you at once before you tighten up. Yes. It's a bit formalisty, but only a bit.)
I'll likely write more about it next time (as this is already overloaded) but some of the reasons I've had extra things on my plate are public. I have joked that when Marvel asked me to write the event, I took it a little literally, and tried to write the whole event.
Culture wise, I've found myself haunted by Ian Dury and the Blockheads. When passing back from Tenby, we stopped in Richmond to grab lunch, and saw his memorial bench on the map. Which we found...
...which got me thinking about him, so I was surprised that when I got home I found the top thing on my Youtube feed being Trash Theory's latest video...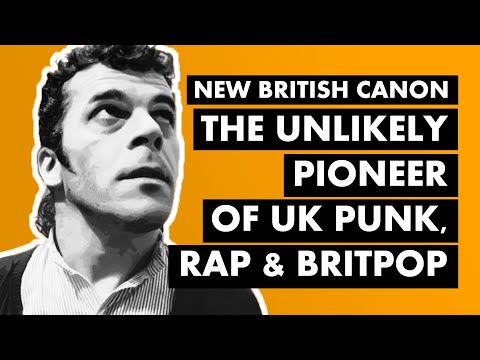 ...and there's been all sorts of other mentions popping up too. Inevitably, being a recovering Phonomancer, I've leaned into it, and been quietly obsessing over the video, and thinking what a hell of a pop star he was. As a piece of performance, this does so much, and so well.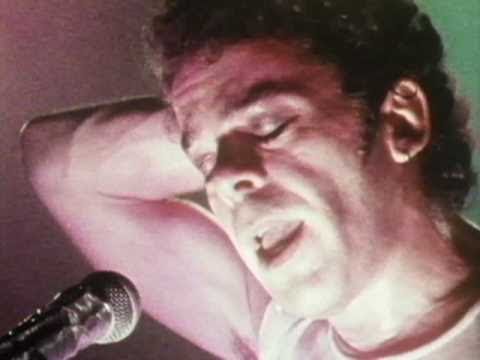 Watch. It'll make your life better.
And now, I head off. I need to prep for interviewing Gerry for a Decompressed in an hour or two.
Speak soon.
Kieron Gillen
London.
22.6.2022