This issue of The View From the 4th Floor Paterson is by MA in Public History student, Jasmin Cardillo.
Image via Olesia Hnatkevych, unsplash.com
This newsletter is meant to give a glimpse into what it's like to do history as part of our community; we feature interviews, reviews, reflections, and very nearly anything that will give a sense of the people and personalities that collectively make The Department Of History At Carleton U; this month, Jasmin sat down with one of our alumns and talked about the paths the journey can take!
Questions for Alumni: Allison Margot Smith
Our alumni are all over the world, doing interesting things. We thought it might be nice to reconnect with some of them. In this issue we chat with Allison Margot Smith.
Q1: Tell us a bit about yourself professionally. Where do work? What are your responsibilities?
Well, at fifty years old, I decided to go back to school. I effectively retired from my management consulting career in computer science and signed up at Carleton University in the undergraduate history program. Because I had a previous degree in computer science, I only had to complete the core history classes. Being a student was a joy. I loved it so much that I went on to pursue a Master's degree in Public History at Carleton University as well.
After completing my studies, I worked for Parks Canada in their heritage lighthouse program, and their historic plaques program. I also made a film for Parks Canada for their staff development program. During that time, I also began to make my own films.
I am currently in the process of making a series of films for the township of Rideau Lakes. Additionally, I am working on various other small filmmaking contracts as a historical researcher, screenwriter, and editor. I am also on the board of Heritage Ottawa and writing articles for their quarterly newsletter.
Q2: When did you study at Carleton? Did any particular class/faculty/staff/librarian have an impact on you?
I graduated from Carleton University in the MA Public History program in 2015. My supervisors were James Miller, and John Walsh. Professor Michael Ostroff's course, How to Make a Historical Documentary Film, had a great impact on me, and my current career. That is where I learned how to do what I am doing, today. Another influential professor was David Dean. I really enjoyed the program. There are many interesting, and diverse subjects you can study. Most of my focus was on Black History and Black History in Canada, more specifically.
My Master's research project was centered on the legacy of African American abolitionist, and activist, Mary Ann Shadd. She lived in Canada for approximately thirteen years before moving back to the United States. However, when Shadd left to go back to the U.S., she left behind an archive of letters in the attic of her house in Canada. These letters were forgotten up until 1974 when the owners of the house decided to knock it down. Shadd's papers were found in the rubble of the home. By fluke, the family who owned the house, at the time, pulled the letters out of the rubble just before it was burned. Shadd's letters were offered and accepted by the Archives of Ontario for preservation. This story was the subject of a 30-minute documentary film that, along with an accompanying analytical paper, were the outputs of my MA research project.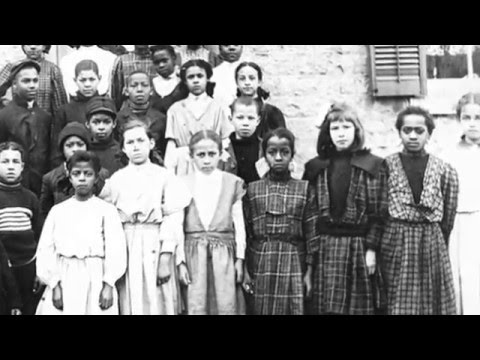 Film: "Mary Ann Shadd Revisited: Echoes from an Old House" by Allison Margot Smith.
Q3: What was the path that got you from life as a student to where you are now?
I think it is all a matter of talking to people and building a network for yourself. If you do not tell people what you are up to, then they do not know. You MUST sell your interest areas. The more you tell people what you are interested in, then they will know and help you build a sustainable network.
After I left Parks Canada, I joined the Municipal Heritage Advisory Committee for the Township of Rideau Lakes, Ontario. The Township gave me a budget to make a series of historical documentary films. With the budget, I was able to create a short film about the construction of the Rideau Canal and a second about a WWI convalescent hospital on an island on Indian Lake for soldiers suffering from PTSD.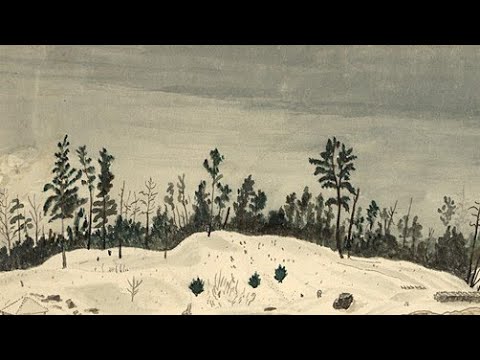 Film: "The Rideau Canal: The Big Breakthrough" by Allison Margot Smith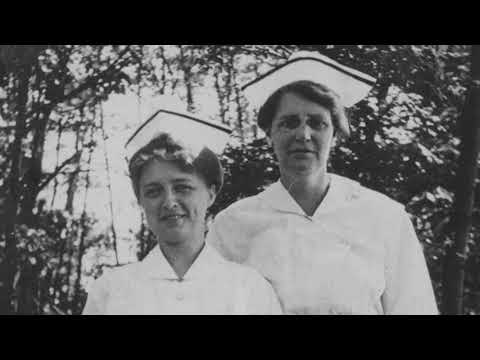 Film: "Fettercairn: WWI on Indian Lake" by Allison Margot Smith
Q4 : In what ways did studying history shape how you think about the work that you do?
Studying history teaches you about the rigors of doing THOROUGH RESEARCH. So, if you are making a film about history, for example, you want to make sure you have a full understanding of your material, and that you are not just making stuff up. In filmmaking, there are some people who say that you do not need to cite; there are no footnotes. Well, I do the opposite. I start off by writing my script, which is FULLY cited, and has a bibliography. All this rigor comes from my background in history. If ever I am doubtful of my statement or idea, I can just go back to my original source, and see where the footnote comes from. It is quite easy to go out with a video-camera and shoot a bunch of angles. However, a film grounded in good research, and critical thinking comes from my academic career in history at Carleton University.
Q5: If you could send a message to your younger self, when you were an undergraduate studying history, what would it say?
If you enjoy history and you want to work in it, then try to find things in the history program that have a practical side to them. In my case, it was the filmmaking course with Professor Michael Ostroff. In the Public History Master's program, it is the internship. Always try to take at least some courses that have a practical side to them. They may give you a great opportunity to expand your network in the working world and build connections for future endeavours.
Q6: Please tell us a little about your most recent projects.
THE RIDEAU CANAL: THE BIG BREAKTHROUGH
When you are making a film, you need to have a good visual, and an interesting story. For this film, I used a collection of watercolor paintings from artist, Thomas Burrowes. Burrowes worked closely with Colonel John By while he was building the Rideau Canal. Although he was not a professional artist, his color schemes were better than most, at the time. His watercolor paintings were so captivating, and there were about forty of them. His paintings got taken down to the United States where, like the documents for Mary Ann Shadd, one of his relatives found them in a box and offered them to the Archives of Ontario. Eventually, they were digitized, and this is how I was able to make my film. "The Rideau Canal: The Big Breakthrough" is a short film about the 1830s construction of the Rideau Canal told through the watercolor paintings of Thomas Burrowes. Remember, there were no cameras, no photographs, and no videos back then. This was a critical point on being able to make a film about this era.
FETTERCAIRN: WWI ON INDIAN LAKE
This short film is about a convalescent hospital for returning soldiers of the First World War located on Indian Lake Island in the Township of Rideau Lakes. Fettercairn hospital was owned by the Richardson family. Prior to the Great War, it was their family cottage. But during the war, it was donated by the then owner, Agnes Etherington, to be a convalescent home for returning soldiers. These soldiers suffered from PTSD, which at the time was called shell-sock. A huge collection of black and white photographs of Fettercairn were donated to the "Lakes and Islands" archive. Eventually, they were digitized. This is where I began my research. A good place to begin research is in the archives, or private film, photograph, and art collections. For this film, I interviewed a local couple who had done research about the subject, and carried on to do my own research, scriptwriting, filming, image collection and editing.
On Deck In The New Year
The Underhill! March 18 2021
"Are you working with sources in a creative way, trying a new method, or presenting your research in a different way? Or, are you engaging with traditional academic sources in a way that shares new information, re-examines interpretations, or that serves a different public? Do you have a workshop idea that considers different platforms for engagement?

If any of those apply to you, then [the committee would] love to hear about your research!

While we welcome all submissions, we would especially invite those that (re)think history in pragmatic and pedagogical ways that move theoretical discussions into meaningful practice. Ready? Submit your ideas, panel proposals, and paper abstracts by Feb 4."
2021 Is Done
On that note see you all in the New Year. Wishing everyone a very Happy Holidays, and Happy New Year!
Jasmin Cardillo, on behalf of the Department of History Communications Commitee